In the best-case scenario, homeowners never even know their furnace is a part of their home. In the colder months, it works mostly silently from a basement, cellar, or its own room, pushing warm air through ductwork snaking through ceilings, floor, or walls.
But when and if something goes wrong, you may find yourself in need of quality heating services, and the experts at Tropic Air have been providing just that to homes and businesses in the Greater Toronto Area since 1992.
But great heating services are more than a glistening service van adorned with clever advertising – as many competitors seem to think. It means dedication to customer service, and providing true heating services value in the areas of installation, cleaning, maintenance, and repair.
Heating Services: Furnace Installation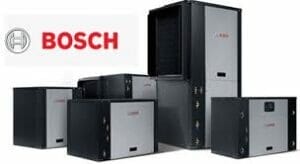 When customers reach out and ask us about installing a new heating system in their residence or business, it's always necessary to make an onsite inspection. Some contractors treat this situation purely as a sales call, hoping to close the deal over the phone. But we don't work that way, and no reputable contractor should either. An onsite inspection gives our installation professionals the chance to evaluate the property, measure its overall size in terms of square footage, and look at other factors that may affect a proper installation – like where the furnace will be located, how many levels the structure has, will the system be multi-zoned, and so forth.
Furnace Cleaning
During the course of the year, we have many customers who ask us about the benefits of cleaning their furnace, and we can't stress how important that is. While most home or business owners are perfectly capable of cleaning or swapping out the unit's air filter, thorough heating services at this stage also involves cleaning the blower assembly and fan, as well as vacuuming or wiping down belts, pulleys, and the motor housing. Because of safety concerns related to electricity and sharp edges around fan blades or removable panels, it's always best to consult the professionals at Tropic Air for help.
Furnace Maintenance
Proper heating services related to a furnace involve more than a thorough cleaning, however. Tropic Air also provides extensive maintenance services for residential HVAC and commercial-grade heating systems. Some of the things we look out for on the maintenance side is ensuring the pilot light is in proper working order and is clean and operating efficiently; checking to make sure the blower and motor aren't clogged with dust and other debris; lubricating the motor; ensuring the flame shield isn't corroding; make sure the unit is properly vented outdoors with no gaps for air leaks or for critters to scurry through; and checking to see how efficiently the unit blows warm air through duct work and vents.
Furnace Repair
Many heating services contractors believe repair services are their bread and butter work, especially in a depressed economy, but our philosophy is a little different. Part of what sets Tropic Air apart from competitors is the fact we seek to educate and empower our customers. If we can answer questions that will help a home or business owner save a few bucks through a simple and obvious maintenance chore-like installing a new air filter, we'll do it. It's that kind of business ethic that has resulted in hundreds of customers choosing us for repair work when needed, and gladly refer us to family, friends, or other business owners for the same services.
Finally, the professionals at Tropic Air are here to serve you, day or night. So for all your heating services needs contact us in person, give us a call, or drop us an email whenever convenient – we're honored to be the heating services contractor of choice in the Greater Toronto Area 20 years running.
Contact Tropic Air today for your residential heating & air conditioning service @ (416) 492-7633.