Commercial air conditioning & heating services can be more challenging than you might expect, so if you need work done quickly at a reasonable rate, why not contact the professionals at Tropic Air?
Tropic Air has been serving the Greater Toronto Area since 1992 and, even with the economic downturn of the last several years, have continued earning new and repeat business every year since. But remember, there's more to finding a top notch heating and cooling vendor than picking someone with the biggest advertisement on their building. You want someone you can trust, and a company with a staff who recognizes that for any job to succeed there needs to be genuine collaboration with the customer.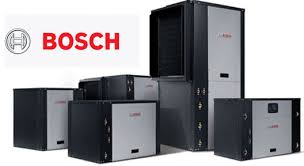 We start every job the same way, by listening to and understanding your needs, then providing an onsite evaluation of your air conditioner or heating unit to see what the problem is and how it can be solved. The staff at Tropic Air knows that each job is different, so we offer customized commercial air conditioning and heating services to match your needs and budget.
With colder months fast approaching, now is the perfect time to reach us to help keep your heating or air conditioning unit in optimum working order. If you have questions, we're here to help. Customer's come first, so we'll make our schedule fit yours by offering flexible hours and other arrangements as necessary.
Contact us today @ (416) 492-7633 for your commercial heating and air conditioning service by phone, in person, or by email for a no-cost, no obligation quote.